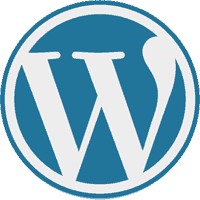 If you are an electric cooperative employee in charge of editing or managing your co-op's website using WordPress, the easy (and free!) place to learn is right here with these WordPress training videos.
Many websites and organizations – from the NRECA and South Carolina Economic Development SC Power Team to The Walt Disney Company to The Dallas Mavericks to Georgia State University to Garden & Gun magazine – rely on WordPress to keep their online audiences engaged with ease, elegance, and efficiency.
What to Expect When Requesting a Free Membership
FAQ
Q. Why is a CoopCMS membership free for co-ops? What's the catch?
I've had the pleasure of working with electric cooperatives since 2000, when I was the Web Business Manager for a regional marketing communications firm servicing 20 electric co-ops, including the statewide association.
In the spirit of Cooperative Principles, we're offering this as free service to electric cooperatives.
Q. Who is it not for?
Our service is not for outside developers or web designers or anyone else who is not a co-op employee.
Q. I have a problem with my site, can you help?
If you're having a problem with your WordPress site and just need some free assistance, please submit your question to the official WordPress Support Forums. Although we'd like to help, we simply cannot provide that service unrecompensed. If you've established a budget to hire a professional cooperative web developer, however, we would love to hear from you!